Regulations from the Executive in Need of Scrutiny (REINS) Act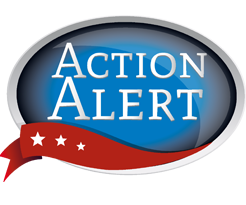 Regulations from the Executive in Need of Scrutiny (REINS) Act
The House passed H.R.26 (237-187), which would increase accountability and transparency in the federal regulatory process by requiring Congress to approve all new major regulations. Major regulations are defined as any rule, including an interim final rule, that is likely to result in an annual effect on the economy of $100 million or more.
For the REINS Act
Proponents argue that many federal agency regulations are unnecessary and are costly to businesses. They say some agencies, such as the EPA, routinely impose expensive mandates that are well outside of their statutory authority granted by Congress. They add that these mandates keep American businesses from being able to compete fairly in the marketplace.
"Our federal agencies are out of control, and Congress is partly to blame for that. We've ceded our legislative responsibility to agencies that were never intended to make laws, and the result has been redundant, counterproductive rules that have massive impacts on our economy. I'm introducing the REINS Act to bring accountability to these agencies through Congressional and presidential oversight," said Congressman Collins.
Against the REINS Act
Opponents say that the REINS Act would undermine the government's ability to set regulations that protect the population from harmful products, including toys and other household items. It would also restrain the EPA from regulating dangerous pollution that causes asthma and other lung ailments, including cancer. They add that regulations are a necessary cost of doing business in a responsible way.