H.R.803 - Protecting America's Wilderness & Public Lands Act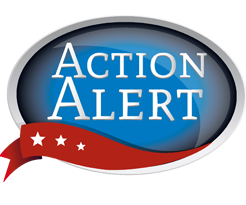 H.R.803 - Protecting America's Wilderness & Public Lands Act
The bill designates more than 1.49 million acres of federal land in California, Colorado and Washington state as wilderness or potential wilderness areas, and it designates 1,221 river miles in California and Washington state as part of the National Wild and Scenic Rivers System.
It also designates another 1.2 million acres of federal land in California for lesser degrees of protected status, including 730,000 acres as a restoration area, 204,000 acres as recreation areas, and 109,000 acres to expand a national monument, and it withdraws a separate 1.2 million acres of public land from new oil and gas and mining claims — including area around the Grand Canyon in Arizona and Colorado's Thompson Divide.
Supporters of the bill, primarily Democrats, say it will protect important public lands for the benefit of current and future generations. Particularly given the growing and lasting impacts of climate change, the protection of wilderness areas and wild and scenic rivers is becoming critical to preserving the nation's biodiversity and protecting habitats, they argue. The designations will also help safeguard water quality and provide important recreational opportunities, they say, which in turn will help boost rural economies. In addition, they say the designations will provide important access to water users living in the four western states — while also protecting access for cultural and heritage uses, maintaining many activities that currently occur on the lands, and balancing the needs of the Defense Department to continue operating in the region.
Opponents of the bill, primarily Republicans, say it lacks the input and consensus of local stakeholders needed to ensure that such wilderness and scenic river designations will be accepted by the local public, and that it also lacks the balance required for a bill of this scale. Far too much of the land being designated is for wilderness, they say, which imposes the greatest restrictions on the use of such lands. In particular, those restrictions will severely hamper the Forest Service's large backlog of forest health and restoration work by blocking responsible timber harvests, they argue, stifling the best means to improve forest health and resiliency while also undercutting much needed economic growth for those rural communities. They also say most of the lands in the measure are designated in a manner that is inconsistent with previous designations and existing land uses.
Should Congress pass H.R.803, the Protecting America's Wilderness & Public Lands Act?
Your browser appears to not support JavaScript.