Born-Alive Abortion Survivors Protection Act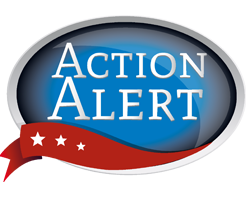 Born-Alive Abortion Survivors Protection Act
The bill establishes requirements for the degree of care a health care practitioner must exercise in the event a child is born alive following an abortion or attempted abortion. A health care practitioner who is present must exercise the same degree of care as reasonably provided to another child born alive at the same gestational age, and immediately admit the child to a hospital. A person who violates the requirements is subject to criminal penalties (a fine, up to five years in prison, or both).
In Favor
Kelly Loeffler (R-GA): "This bill simply says that if a baby survives an abortion, she should get the same degree of medical care that any other baby would get at that same gestational stage. It is really important--same care that would be provided to any other baby at the same gestational stage....My legislation, the Born-Alive Abortion Survivors Protection Act, is not actually about abortion. It is about babies who have already survived a botched abortion. My legislation is not about Roe v. Wade. ... This is about whether that baby who has survived the abortion and is now lying on the abortion table or on the medical table--whether or not that cold, naked baby alone has a right to medical care.
Those Against
Catherine Cortez Masto (D-NV): "I rise today to oppose my colleagues' legislation that would limit women's healthcare choices. These bills that are being introduced are part of a wave of efforts to turn back the clock on women's healthcare...You know, we really have to stop the assault on women's right to choose and their reproductive healthcare. The rights of American women to make their own health decisions should not be up for debate. These are our fundamental rights, and they are worth fighting for and
protecting."
Should Congress pass legislation to protect newborns that survive botched abortions by requiring appropriate care and admission to a hospital?
Your browser appears to not support JavaScript.